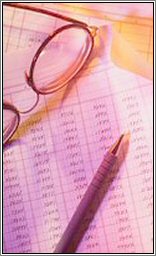 Tax Planning/Consulting
Management Consulting
Technology Consulting
Accounting & Auditing


Our firm maintains a rigorous dedication to assisting clients with the presentation of financial statements and performing professional audits of operations using efficient, time-tested and cost-effective practices.

While working in close cooperation with a client's accounting staff, we will evaluate internal controls and develop procedures tailored to meet the requirements of outside third parties requiring an audit, and enhance the audit's internal value to the client.

We can assist the in-house staff in supporting, maintaining and producing the most from the organization's existing accounting systems and recommend improvements to those systems.


Services Include




Audits, Reviews and Compilations – Expertise for many industries, including: Manufacturing, Retail, Distributors, Personal/Professional Services, and Real Estate.

Recruiting – Interview and screen potential candidates for Controller, Accounting Manager, Bookkeeping, and CFO positions.

Due Diligence – Examine books and records of a potential acquisition, assist in determining "strategic fit," fair price and structure (asset vs. stock, etc.).

Accounting System Maintenance – For small businesses – record the company transactions to maintain source journals and ledgers for the client's governmental or financial reporting needs.

Payroll Preparation – Prepare and produce company payroll checks and required periodic reporting to governmental agencies.

Corporate Structure Documentation and Review – Interview client personnel to accurately document organizational structure and job responsibilities and recommend changes and/or reassignments.

Financing Assistance – Developing client relationships with a funding resource community to obtain new or more favorable financing terms.

Forecast and Projections – Assist and/or prepare financial projections using a forecast model with detailed assumptions.



( 6 0 6 ) 2 4 8 - 3 4 5 6