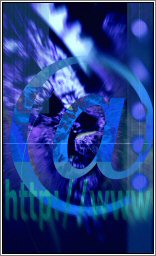 Accounting & Auditing
Tax Planning/Consulting
Management Consulting
Information Technology Consulting


Greene & Greene provides advice and assistance for businesses acquiring and developing an infrastructure of technology assets to serve as a tool for data and document management. Our firm has developed a strong awareness of the uses of information and communication systems that allows us to match the needs of a company with business processes, software, and technology hardware to benefit overall operations. We understand that technology assets represent an important toolset and the manner in which these assets are selected and integrated with an organization's people and procedures is vital to the success of the business.

Each organization has a unique set of information and accounting systems needs. We pride ourselves in an ability to structure solutions to satisfy the particular requirements of each business.

Our "toolbox" of skills and knowledge with accounting systems, application software, hardware, and communication systems, offers a blend of disciplines to custom-tailor solutions for each client's business information system needs.

Services Include




Systems Utilization & Process Analysis – Helping clients identify key internal systems and processes related to accounting and workflow to leverage technology assets and improve business results.

Software Selection & Implementation – Needs analysis performance with a focus on results and long-term efficiencies. We have a specific focus on accounting and document management solutions for small and mid-sized businesses.

Accounting Software Support – Using our expertise and knowledge of software, we are ready to resolve specific accounting systems operational needs. We are a reseller of MAS 90 and MAS 200 accounting software from Sage and possess over 15 years experience with installing and supporting this solution.

Information/Communications Systems Studies – Review of current or planned technology-based systems to identify practical solutions matched to the organization's business needs.


( 6 0 6 ) 2 4 8 - 3 4 5 6