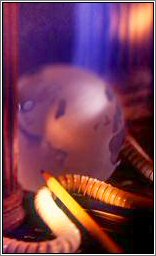 Accounting & Auditing
Tax Planning/Consulting
Technology Consulting
Management / Business Consulting


We assist our clients with identifying business strengths and weaknesses, offering insights toward areas of growth potential, designing services to address present or potential problems, and enhancing the efficiency of operations.

Our accounting, management and consulting services are flexible and structured to the current needs of the business and its principals. This includes providing a role in a client's business … to serve not only as an advisor, but, when appropriate, also as an advocate. It means assisting with long-range planning and looking out for our client's best interests. It also means being there to answer the tough questions and telling you what we really think, not just what you'd like to hear.

Our client-focused services are the result of the ongoing involvement of our team of professionals who have developed areas of specialized knowledge in a variety of fields with a continuing emphasis on professional education.

When a client asks, "How can we improve our bottom line?" we can provide insights and advice in such areas as marketing, pricing, delivery and other functions designed to increase revenues, minimize operating expenses, and enhance the overall efficiency of the enterprise.

Our firm strives to maintain a focus in helping clients achieve their goals, with a keen awareness that our growth is dependent upon their success.

Services Include




Long-range planning
Establishment of internal controls
Assistance with budgeting and cash flow management
Recommendations to reduce operating expenses and enhance efficiency
Advice on increasing revenues


( 6 0 6 ) 2 4 8 - 3 4 5 6